Steve Becker joined our studio last year and has enthusiastically jumped right into our community. His work is in functional stoneware and he also works in raku techniques for decorative forms. He is a constant source of information and research for all of us, and always evolving his ideas and techniques in pottery.
When asked about how he ended up with a passion for pottery, Steve said:
"My dad did some photography, so I played around with photography & darkroom work starting as a kid – continuing through college – then switching to digital as soon as it was available… but otherwise did not consider myself 'artistic' at all.
In 2007 Barbara and I were looking for activities to do together. She is very artistic and was looking through the Bemis catalog. I rejected all the painting & drawing classes, so she suggested we take a wheel throwing pottery class together.
I fell in love with it, and have been working to improve my skill ever since."
Guided by a love for nature's beauty, Steve creates harmonious pieces characterized by flowing curves, vibrant color combinations, and captivating textures.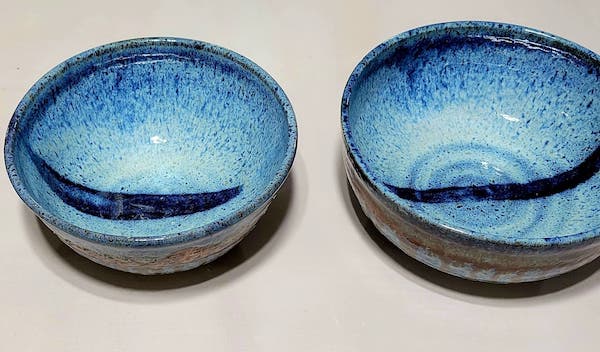 Inspired by the asymmetry and textures found in trees, fruits, nuts, and squash, Steve infuses a touch of whimsy into his work. His creations reflect the equilibrium of everyday objects, bringing an aesthetic that harmonizes with the natural world. By borrowing from the ordinary, he strives to evoke visual allure that transcends conventional expectations, inviting viewers to forge new personal connections.
In Colorado Springs, Steve's pottery can be seen at 45 Degrees Gallery, 2528 W Colorado Ave., Ste B, Colorado Springs, CO. And they have a great show, opening November 3rd called "Pottery Palooza".