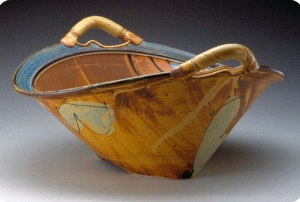 August and early September turned into a great exploration of altered forms, pitchers, teapots and more. With so many new skills and projects completed, it is time to jump head long into October – November session.
Classes start October 3rd and run through November 12th. Sign up today on our Classes page. Always call us or email us with any questions, we look forward to talking with you and seeing you in class! We are offering beginners and novices a place to learn and try out clay. For intermediate levels we are offering new challenges each session and including foundation information on glazes and underglazes. For the more advanced, independent and continuing students, there is an opportunity to spin off into a personal project or area of research.
I can attribute much of the success of those taking classes to the great example set by our Members that maintain their own studios here. Their work continues to inspire new ideas, creates motivation and reinforces craftsmanship. They also have that all important ingredient – passion!